Laguna Niguel
Most Recent Rental Properties to Hit the Market
---
Orange County Residential Property Management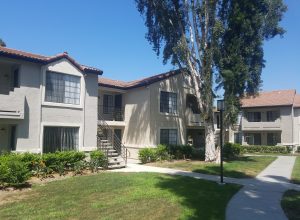 ---
Residential Property Including:
Single Family Residences
Condominiums
Duplexes
Triplexes
Four Unit Apartments
From finding the perfect tenant to maintaining and managing your home, let our Orange County Residential Property Management Firm work for you!
Your California real estate is a very valuable asset and we treat it as such.
---
Available Aliso Viejo Homes for Rent
---
Our Proven System Will Work for You
Rental Property Condition Assessment
Maximizing Your Property's Return
Finding the Most Qualified Tenants
Qualification Process
Lease Negotiations on Your Behalf
Lease and Document Preparation
Signing of Lease and Legal Documents
Managing Your Property
Accounting
Rental Property Condition Assessment
I. Visiting your property and completing a thorough Rental Property Condition Assessment.
A.  Rental Property Condition Assessment gives us the opportunity to inspect your property for city and county code compliance standards as well as spotting any potentially hazardous conditions. This helps us ensure that your property is in compliance with California Building Codes while giving us the opportunity to correct any potential problems before they arise.
Experience has proven to us that investment properties that are well maintained perform better than investment properties that lack proper management and are in disrepair
Well maintained investment properties tend to keep tenants for longer periods of time.
Case law history has proven that owners with professionally managed and well maintained properties tend to be able to avoid more lawsuits.
Maximizing Your Property's Return
II. We complete a Full Rental Market Analysis to ensure you get the maximum return on your investment.
A. We take full inventory of all your property has to offer. This includes, but not limited to, location, condition, square footage, bedrooms, bathrooms, and other amenities.
B. We research the highest rents being collected in your property's neighborhood for similar properties.
C. We evaluate what similar properties are currently for rent in your homes neighborhood.
D. We consider how long the recently rented properties were on the market before they were leased.
E. We examine how long the properties that are currently for rent have been on the market.
We are now ready to complete a Full Rental Market Analysis.  We use our historical rents data and the current rental data collected to complete a Full Rental Market Analysis. The technology we implement gives us an inside edge on pricing the property for rent at the best possible price.  This has saved many investors from months of vacancies at the same time as making sure they don't feel the remorse of signing a low-ball lease agreement.
Finding the Most Qualified Tenants
III.  We will find the most qualified tenant for your investment.
A. You won't find us on Craigslist
B. We create a custom color brochure highlighting all your property's features.
C. We install a professional yard sign.
D. We input your property's data into the MLS.
E. We co-operate with all licensed real estate agents to maximize your property's exposure.
Qualification Process
IV. Collecting Applicants Information.
A. We check credit reports on everyone that is over 18 and intends to occupy the property.
B. We run background checks on all occupants over 18 that intend to occupy the property.
C. We verify social security numbers, birth dates, driver's licenses, evictions, unlawful detainers, and previous addresses.
D. We verify income, assets and employment documents.
E. We write up a formal opinion of our findings on all applicants. We then send you, the property owner, a full report including any supporting evidence. The final decision is up to you.
Lease Negotiations on Your Behalf
V. Once the property owner has selected a tenant, we will negotiate, on your behalf, any terms that were negotiable.
Lease and Document Preparation
VI. When we have come to an agreement by all parties, we then prepare the lease for approval and signatures.
A. The lease is emailed to property owners for review. Owner authorizes the signing by tenants or changes are made.
Signing of Lease and Legal Documents
VII. We schedule an appointment with approved tenants to meet at the investment property.
A. Tenants sign all California required disclosures including the lease.
B. We collected a cashier's check from tenant.
C. Tenants complete a pre-move in inspection verifying property condition at time of move in.
D. Documents emailed to property owner for execution.
E. Executed copies are sent back to the tenants.
Managing Your Property
VIII. Property Management Services
A. Collection and disbursement of monies
We collect rents from tenants.
We disperse monthly rents via direct deposit to property owners.
We pay monthly maintenance or repair invoices
B. Handling emergency repairs and maintenance issues
Tenants have full access to our staff 24/7. This ensures we get emergency repairs taken care of immediately.
Meeting contractors and obtaining bids for needed repairs
We oversee and verify all repairs are completed in a professional manner
C. Annual interior property inspections.
We need to ensure that smoke and carbon monoxide detectors are functioning.
We confirm that the interior and exterior condition of the property is being properly maintained.
We verify that only the approved occupants and pets are residing in the property
Accounting
IX.  Annual Reports and Rental Property Condition Assessment
A. We provide an Annual report detailing all income and expenses pertaining to your property.
B. We provide an annual Rental Property Condition Assessment
Let us show you what we can do for you!